Our Tibetans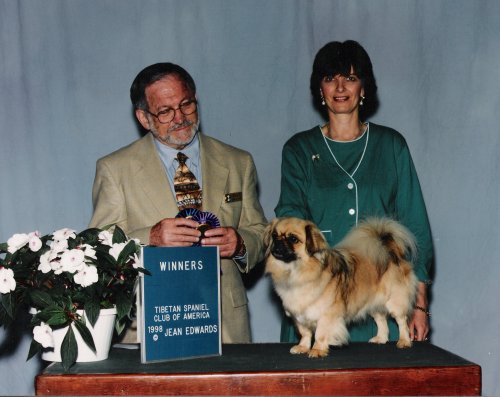 Ch. Friarland Willow Wisp "Willow"
(Eng. Ch. Reinbridge Simba of Souska X Friarland Wanda)
Willow won Winner's Bitch at her first Tibetan Spaniel Club National
Specialty under Herb Rosen.

We were so fortunate to have the opportunity of purchasing Willow from Friarland kennels in Scotland, where we have visited and observed this wonderful breed for the past 15 years. Willow is our first Tibetan so we were lucky to start with such a top quality bitch. My appreciation to Vi Armstrong, Willow's breeder, for sending her over to us here in the USA.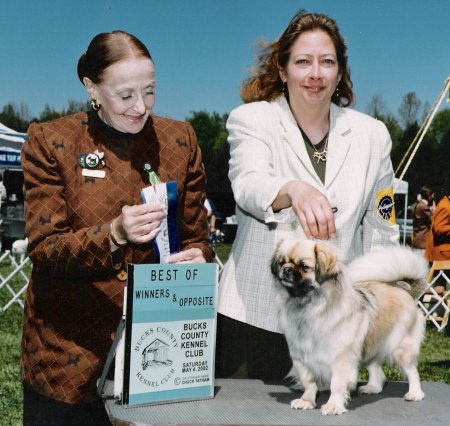 Ch. Chadwick Tumbleweed "Tumble"
(Ch. Xtra Sweet of Lollipop X Ch. Friarland Willow Wisp)


Tumble would not have been possible without the friendship and mentoring of Mallory Driscoll, Ambrier Tibetans and Kay Dickeson, Tibroke Tibetans. My thanks to them both for their sound advice and my first litter - a singleton named Tumbleweed!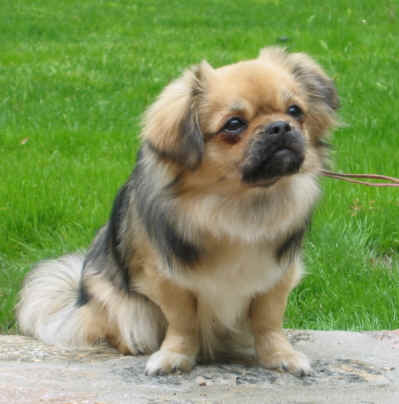 Chadwick Hither and Thither - 1 yr.
(Ch. Ambrier's Nothin' Gets Past Zeke X Ch. Chadwick Tumbleweed)

Hither rules over two Cavaliers at the home of Dodie Nelson in The Dalles, OR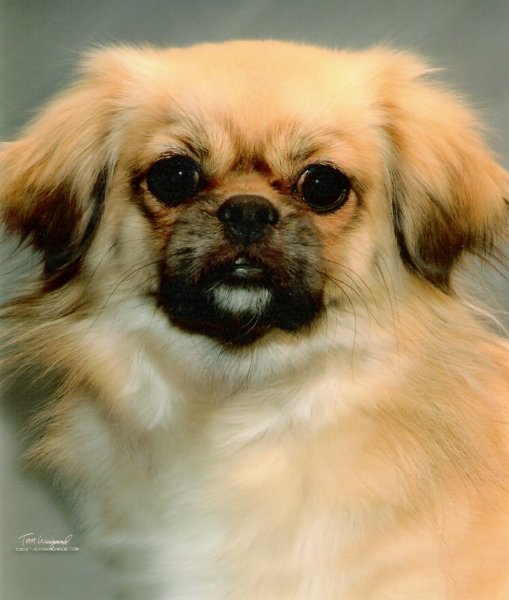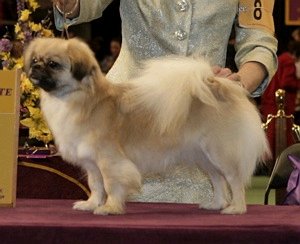 Ch. Chadwick Willow Warbler "Sadie"
(Ch. Tsand Tibroke Oriental Mystic X Ch. Friarland Willow Wisp)

Winning Best of Opposite Sex at Westminster 2005.
Co-owned with Diane Zdrodowski in Blairstown, NJ and
expertly handled by Karen Gallipeault
Way to go Sadie!!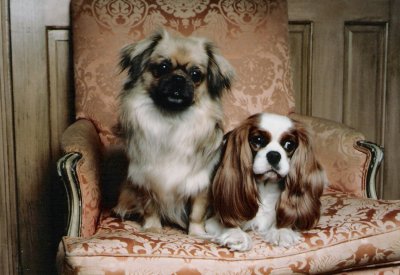 Willow with our other favorite spaniel, the Cavalier King Charles Spaniel.
This one is CKCSC & AKC Ch. and Westminster BOS Winner Chadwick Miss Moneypenny.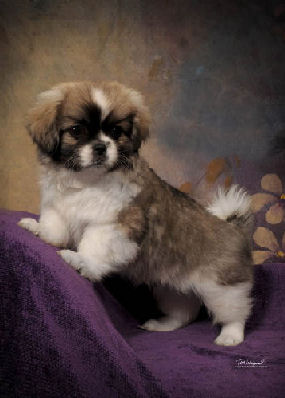 Chadwick Typhoon "Twister" shows off for the camera at 11 weeks
(Ch. Improv the Zander Zone X Ch. Chadwick Tumbleweed)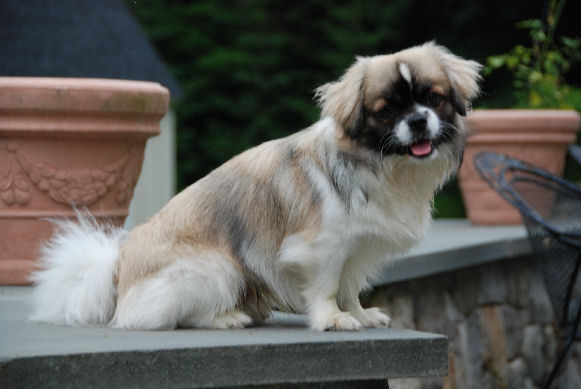 Twister all grown up at 10 months.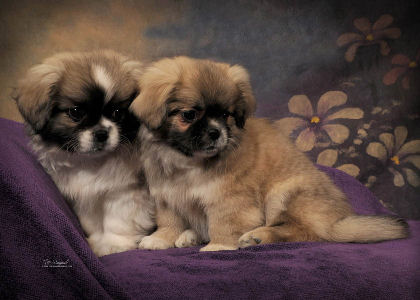 Twister and his sister, Maude. Maude is now living in mid-Manhattan, terrorizing the pigeons! See more photos of Maude in her new home below.